Like all of our human emotions, joy can be unpredictable. It can come and go. The potential for it is always there somewhere. To use a gardening metaphor, joy is perennial, meaning it might go away for a time, but it will surely come back again.
But this isn't about joy. It's about perennials. Perennial flowers, that is, and how they can bring variety and interest to your garden.
First, a quick review of terms, because I know that many of us get these mixed up. Annual flowers are those that last only one season (Think: petunias in summer or pansies in winter). Perennial flowers are those that last more than one season (Think: canna lilies or hostas). They may die back to the ground in winter, but new growth will emerge next spring and they will begin the whole process again. Some perennials are also evergreen, meaning they basically look the same during winter.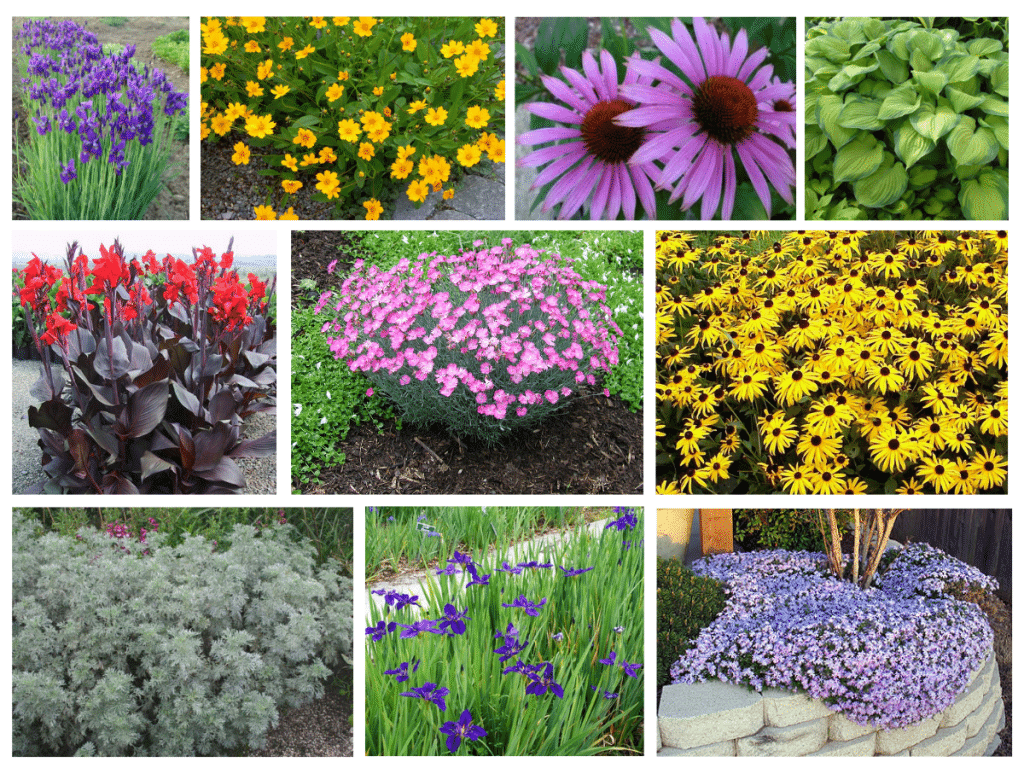 Most trees and shrubs are also technically perennial plants, since they last year to year, but for our purposes, perennials are the smaller plants with interesting flowers or foliage that persist year after year.
Here are a few good reasons to use more perennials in your garden:
They are lower-maintenance than annuals. "Low-maintenance" is a confusing term, and great perennial gardens are anything but "low-maintenance", which is not a bad thing (more on that HERE). But the simple fact that you don't have to replace them once per year means less plants to purchase and less work to do.
Some varieties will multiply, giving you free plants. Again, not maintenance-free, but digging and dividing seems like a minor task when you consider the cost of buying new plants at the store.
Most perennials change appearance throughout the year, creating a dynamic and interesting garden. While the flowering period can last from a couple weeks to several months of the year, many perennials still have interest at other times of the year due to their leaf shape and color. In fact, some perennials are used only for their foliage and texture, while the flowers are hardly noticeable.
Nearly infinite variety. With so many plants to choose from, you can endlessly experiment with colors, textures, and plant combinations.
It doesn't require a lot of patience to appreciate them. Some perennials look great the day you purchase them, especially if they are in flower. With some, it may take a year or two for them to get going. But since perennials last longer than annuals, and are smaller and faster-growing than shrubs and trees, you will get much enjoyment out of them during that sweet-spot of elapsed time known as… "the next few years".
There is an old saying about perennials: "1st year they sleep; 2nd year they creep; and 3rd year they leap!" I can attest to this, and I've learned that when planted in rich soil, this process can even be faster, with a profusion of plant growth after 1 or 2 years. While they may seem small at first, many perennials do grow quickly. Some may even reach their full mature size after just 1 season. In the gardening world, that is quick indeed.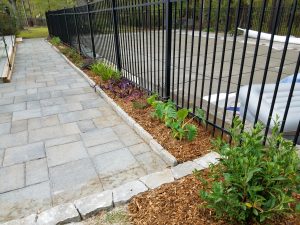 Designing with perennial flowers is not as simple as a color-by-numbers drawing. Plants may bloom at different times of year, or for different lengths of time, or may require different growing conditions than nearby plants. They also grow to different sizes at different rates of growth. Even though you may try, don't think you can approach it like an engineer. Well, you can start that way, but be prepared to adapt and change. Most perennial beds and borders will have some surprises for you.
Perennial beds can be full of color and variety, but they are in a constant state of change. Gardening tasks throughout the year will include:
dividing plants that are getting too big
removing plants that perform poorly
adding new plants to fill in the gaps
removing weeds
cutting back growth that is crowding out nearby plants
cutting back dead parts in the winter
adding compost and mulch
etc.
Some plants will thrive more than others, and some plants that you want to thrive may need some extra attention and space for growth. In other words, gardening with perennials is not a completely passive endeavor, unless of course you have some help with these tasks. Managing a perennial garden requires a blend of maintenance and design skills. More on that approach HERE.

Since I run a gardening company, you might guess that I have a fair number of potted plants in my backyard, and you would be correct.
Over the past few years, I have collected perennials from our clients' properties, as well as shrubs that were removed from job sites and are now being nursed back to health. More recently, we have begun to keep an inventory of some of our most commonly used perennial flowers. The result is a backyard nursery that probably takes up too much of my time. It was mostly intentional.
Instead of shopping around for plants that may not be available locally, now we can provide healthy perennials more quickly to our Lakefront customers. Additionally, it is much easier to design with plants when the plants are right in front of you. There's no better way to visualize a plant combination than to put the actual plants together and see how it looks.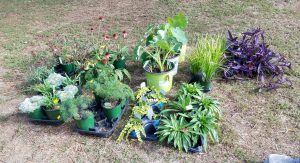 Yet another benefit to the backyard nursery approach is that we can observe these plants throughout the year, getting familiar with the changes they go through, whether by just observing them in their pots, or seeing how they perform planted in the ground nearby.
While teaching us about the nature of joy itself, perennial flowers can also bring us some of the joy of nature. They can fill your piece of land with happy surprises of color, form, and texture. Little reminders that joy will always return.