Have you ever wondered about the best time of year to plant a particular tree or shrub? Maybe you asked somebody's advice. Maybe you looked to see what Google has to say about it. The info I'll share is about trees, shrubs, and most perennial flowers. When it comes to annual flowers (those that only last a year or less), timing is definitely more important.
So when's the best time to plant? There is a short, simple answer and there is also a more nuanced answer. Let me share both with you.
The first answer is… NOW. And not because "now" is springtime. I would say the same thing in September or December. Why is NOW (whenever you ask the question) the best time?
You're thinking about it.
You have some discretionary funds earmarked for it, or at least available.
You want the satisfaction of completing a project.
The sooner that tree or shrub gets in the ground, the sooner it can begin growing.
What does the plant want? I think it would much prefer to be stretching out its roots into the fertile soil of your garden, instead of being confined to a small plastic pot. This is true regardless of the time of year.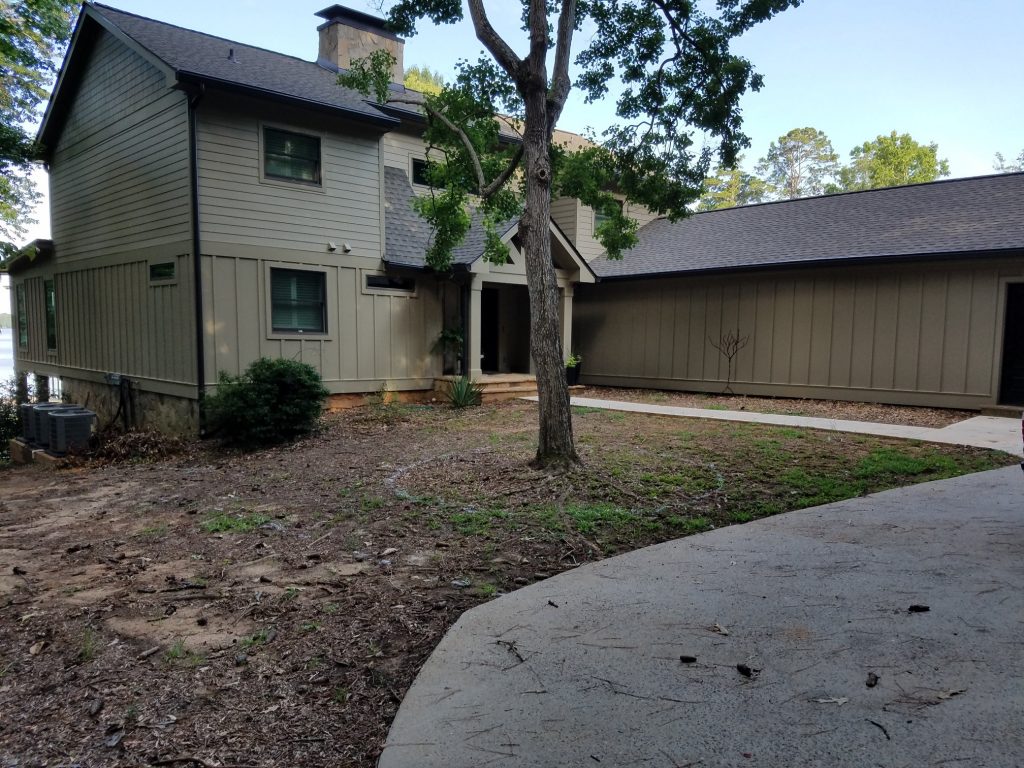 Ask a nursery employee about the best time to plant, they will most likely say "Now" too, and not just because they are selling plants. The more nuanced answer to the question will depend on the time of year in which the question is asked. This is true for trees, shrubs, and perennials. It goes something like this:
January: "Now is a great time. Plants don't really need to be watered, and as long as the ground is not frozen, it's a wonderful time to plant."
February: "It's a great time to plant. Spring is right around the corner."
March: "It's the perfect time. Go for it!"
April: "The sooner, the better! Best not to wait until it gets too hot."
May: "It's a great time to plant. Better to plant now than wait until mid-summer. Just be sure to keep them well-watered."
June: "Trust me, you can plant things year-round. I know it's 95 degrees, but during the warmer months, you just have to do a little more watering to help them get established."
July: "We install trees and shrubs for people year-round. Honestly. I know it's 105 degrees, but just keep everything watered, and they'll be fine."
August: "We plant year-round. But I understand if it's too hot to even go outside. Fall is right around the corner, and that's actually the ideal time of year to plant trees and shrubs."
September: "Fall is the best time of year to plant trees and shrubs!"(Just ignore the fact that while Fall technically begins in late September, in Georgia this month still feels very much like summer.)
October: "You couldn't pick a better month to plant! But if we still have some lingering 90 degree days, just be sure to give the plants some water."
November: "We are in prime season for tree and shrub planting. It's the perfect time. Plants don't need much water."
December: "It's a great time to plant. Better to plant now than to wait for spring."
Hopefully you see a pattern. The best answer is the simplest one… Go for it! It doesn't really matter what time of the year it is; just do it!
One of the advantages to shopping for plants in the springtime is that you're likely to find a better selection, since this is the peak season for plant nurseries. Of course, you can shop for plants in July too, and I hope you will, but the selection of plants available may be smaller. This is due to the law of supply and demand, and not because you can't plant in the heat of summer (you can!). As the year moves along, there will be a secondary peak in nursery sales with the arrival of the fall planting season.
Winter months are also an excellent time to plant trees and shrubs. The dormant season (when plants are not actively growing) is an ideal time to plant especially large trees, or transplant trees and shrubs from one location to another.
Annual flowers and vegetables are a different matter entirely, since they have a certain window of time in which they perform. When planting containers or beds for the summer season, plant these sometime in April, when there is no more risk of freezing temperatures. Flowers for the cooler part of the year are ideally planted in October or November.
Some customers may be an exception to the "plant whenever" mentality, and timing will be more important to them. If you intend to plant 200 trees, you have no irrigation, you don't live there full-time, you have no neighbors you can trust to help water, and we're in the middle of a drought..… just wait until November or December. You'll lower your risk that way.
Or, if you are of the "zero-maintenance" mindset, meaning you like to just plant stuff and then walk away and come back in a year to observe survival-of-the-fittest in action, go ahead and wait until fall.
It's true that the fall season is the "ideal" time to plant most trees and shrubs, meaning that the risk of them not surviving is slightly lower. But for many gardeners, it just doesn't make sense to wait for months on end in an effort to time it just right. For the reasons listed above, planting can and should happen year-round. After all, if everything we do in life required perfect timing, we would all just be doing a whole lot of waiting.
By now you know the secret about when to plant. When it comes to trees and shrubs, the time to plant is… NOW! Go for it!